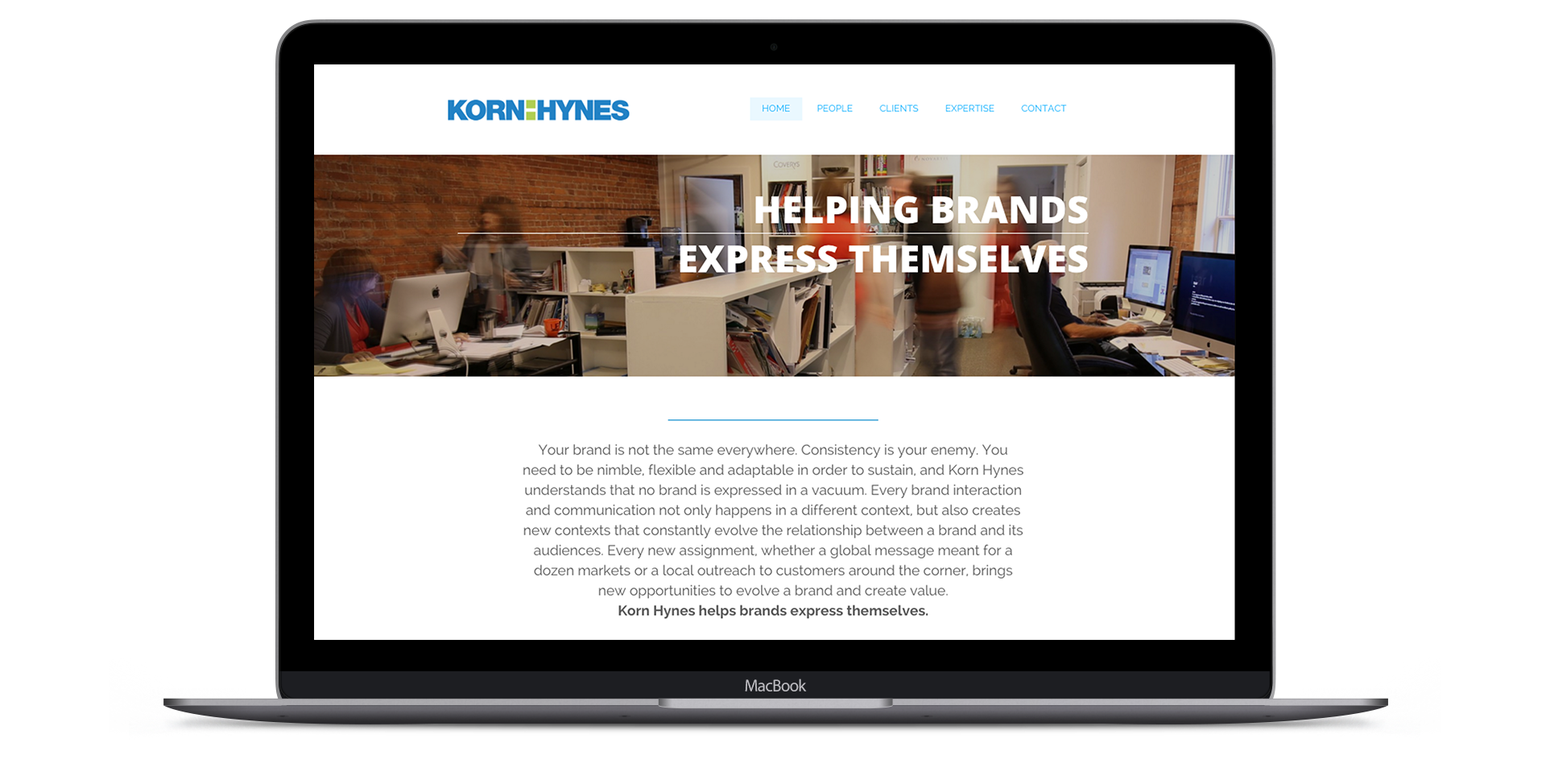 The Goal
Korn Hynes Advertising were looking to bring their old, flash-based site out of the stone age to revitalize their brand and solidify their online presence. Full control of the website's content was an absolute necessity. I was assigned to handle both the design and development for the site.
The Site
The Korn Hynes site was built on the Wordpress platform for the simplicity of future expansion as well as ease of content management. The theme was developed using Root.io's incredibly robust Sage theme foundation. Incorporating current industry standard build tools with the Wordpress theme environment is an absolute requirement in today's development ecosystem. Creating a system where daily builds/deploys were both time and cost efficient.
The overall design needed to be clean and succinct yet provide the ability to implement new and unique content displays. The crew at Korn Hynes are creative gymnasts so creating a digital jungle gym for them to play around in while protecting from injury was an exciting task.
The Tools
Wordpress
Sage Theme Foundation
Gulp + SASS
jQuery
Bootstrap